---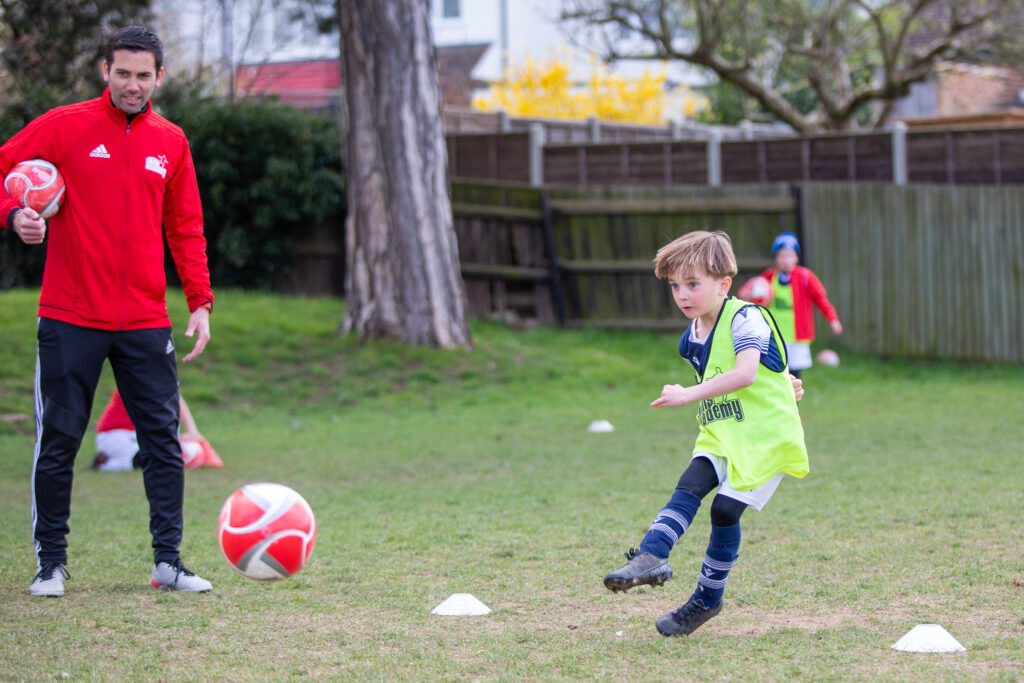 These fun based sessions consist of plenty of time for learning practices which help every player to develop their technical skills. Each week is a different topic which allow for passing, shooting and dribbling but also a range of other fun techniques to practice such as: penalties, free-kicks, 1v1 defending, crossing and finishing and more!  Children have lots of match time and each session ends with a penalty shoot-out and a trophy awarded to the winner!
The sessions running at Warren Road school are booked termly. 
Please click the 'Book now' link to book your place or join the waiting list if full.
The sessions at Darwin Leisure Centre will be Drop in ones as before so there is no need to pre-book. You can pay at the reception and then go to the AstroTurf pitch. You will just need to provide your details for the register to comply with 'track and trace'.
PLEASE DO NOT ATTEND SESSIONS IF YOUR CHILD IS IN ISOLATION FROM SCHOOL OR ANYONE IN THE IMMEDIATE FAMILY HAS COVID SYMPTOMS.
Venue
Time
Age
Price
Status
Warren Road Primary School
Cloonmore Avenue Entrance Only,
Orpington
10-11:30AM
5-12
£6.90 per session

Saturdays 23rd April to 16th July 2022
Booked termly in advance.
Darwin Leisure Centre,
Jail Ln, Biggin Hill, TN16 3AU
10-11:30AM
5-12
£6.90 per session
Saturdays 23rd April to 16th July 2022
(Drop in session)