"In my experience, Skills Academy has provided an excellent service for children. The organisation prides itself on its professionalism, enthusiasm and quality of coaching."
 "I am really impressed by all the coaches. I have found them all to be extremely enthusiastic, caring, friendly, knowledgeable and above all professional!"
"My son has been going to the club since the start of term and absolutely loves it!  I have already seen a marked improvement in his control!"
 
"Having sent my boys to be coached and trained by a number of clubs and soccer schools over the years, The Skills Academy are by far the best set up I have come across. All of the coaches have undertaken the necessary qualifications and are incredibly professional at all times."
"I am really impressed by all the coaches. I have found them all to be extremely enthusiastic, caring, friendly, knowledgeable and above all professional!"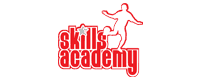 The vision of Skills Academy is to provide an excellent service for its Community, which educates, inspires, develops and creates opportunities through sport.
Mike Delaney believes that he and his team can deliver sport in such a way that it benefits young people in more ways than just improving their sport skills.
---
Our Values
We want as many people as possible to share our love of sports and appreciate the good that it can do in the community.
We aim to achieve this by continually hiring the best coaches available to deliver exciting programs to children from all areas of the community.
We will maintain good working relations with all schools, clubs, and partners to ensure that we are working together to increase participation and enjoyment for everyone involved in sport.
A high quality service that is affordable for people from all economic backgrounds.
Respect for the customer and what their expectations are.
Commitment to maintain and increase participation levels through clever coaching techniques.
High level of performance relating to an agreement of targets.
Meet the Team
Did you know?
Steve Camacho who is our Sports Development Manager, started his coaching career with skills Academy 11 years ago, and then went on to become football community manager at Charlton Athletic FC. Steve played football at a high level and went through the Charlton AFC Academy system. Steve has taken over from Greg Wickenden from September 2022 in the role of training the coaches at the Skills Academy. Steve is a UEFA qualified coach.
Did you know?
Mike Delaney who started the Skills Academy 24 years ago is the football choreographer for Adidas whenever they have their football shoots. Mike works closely with #Messi, #Salah #Pogba, #Dybala & many other top players regularly. Mike is UEFA qualified and has played #Futsal as an England International.
Did you know?
That Finn Lucas attended the Skills Academy as a youngster himself- he is now a qualified coach who has delivered football and PE sessions for many local schools and is one of our most popular coaches.

We have many other coaches who have a story that you may not have known. They are ready to deliver the best football and sports camps this year.
We are now allowing any work experience students interested in getting into coaching to join us. They will need to go through our safety training and complete their DBS checks. Simply contact us for details of this.
---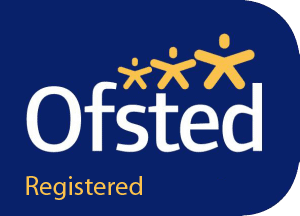 Every coach at The Skills Academy is FA Qualified, CRB police checked, Emergency First Aid and Child Protection Certified. There is a list of coaches who work for The Skills Academy- all of whom must adhere to the professional code of practice.
Each coach adheres to the Skills Academy Health and Safety Policy and works with a maximum number of 16 children at each session, recommended in FA guidelines.
The Skills Academy holds regular in-house training days as part of good practice, which includes presentations detailing new football programs and any changes being made to existing ones. Coaches are given an itinerary with a list of sessions they are booked in for with times, venues and addresses.
Practical workshops are held to ensure coaches have a clear understanding of the drills, practices, and games they are expected to deliver.